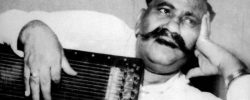 Ustad Bade Ghulam Ali Khan
Jagdish Prasad is best remembered for his evocative rendering of khayals and thumris. His passing in 2011 has left a void in the world of Hindustani music that can only be addressed by celebrating the memory of this master musician.
Extract of Panditji's discography
We, the family, disciples and admirers of Panditji seek to bring to the music lovers of the young and vibrant Jadavpur area of Kolkata where he lived,
tasteful live music that the master himself might have approved of.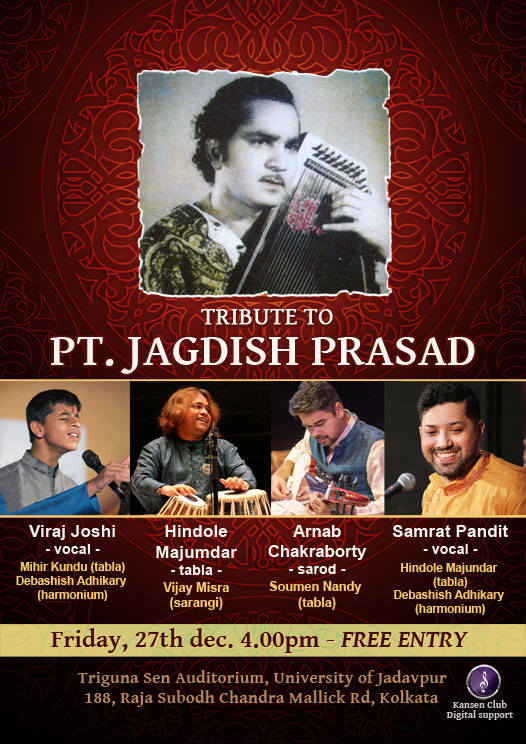 This year's programme, at the 350-seat   Triguna Sen Auditorium, Jadavpur University,  features a line-up of musicians who are considered eloquent ambassadors of Hindustani music across the world and who strike an instant rapport with younger listeners. Our artistes this year 2019 are :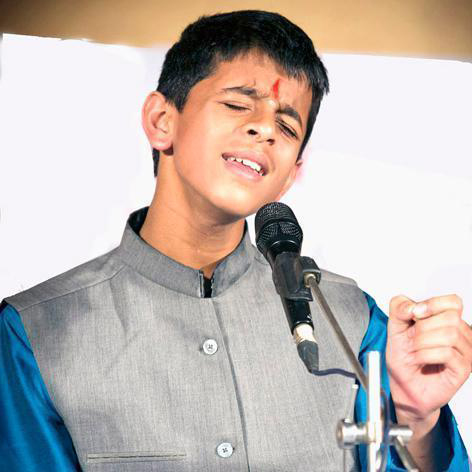 Viraj Joshi,  vocalist
 granson of Pt. Bhimsen Joshi
Viraj Joshi is a vocalist and grandson of  Bharat Ratna Pandit Bhimsen Joshi. Joshi's family was always close to Panditji and his family.
              Pt. Bhimsen Joshi was a great admirer of Pt. Jagdish Prasad and asked him to give talim to his son Shrinivas Joshi.
Accompanist :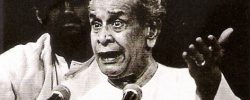 Bhimsen Joshi,
great admirer of Pt. Jagdish Prasad
Arnab Chakraborty, Sarod maestro of Lucknow-Shahjahanpur gharana.
Arnab met Panditji's son Samrat in Mumbai at his first solo performance. He became very close to  the whole family ever since.
Accompanist : Soumen Nandy (Tabla)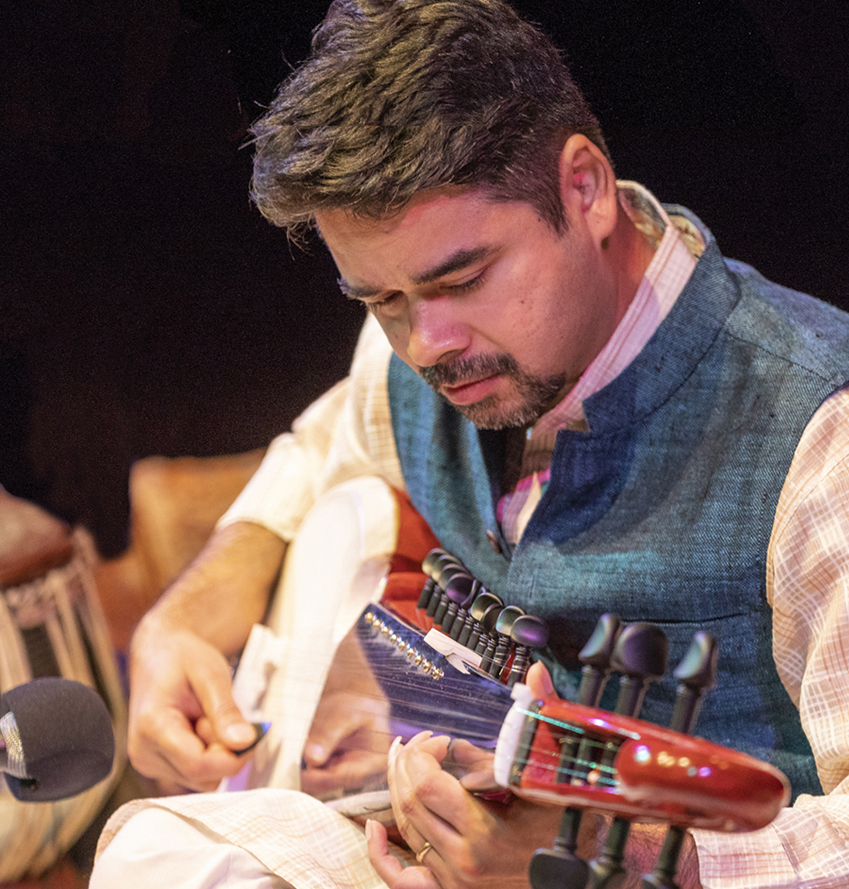 Arnab Chakraborty,
Sarod maestro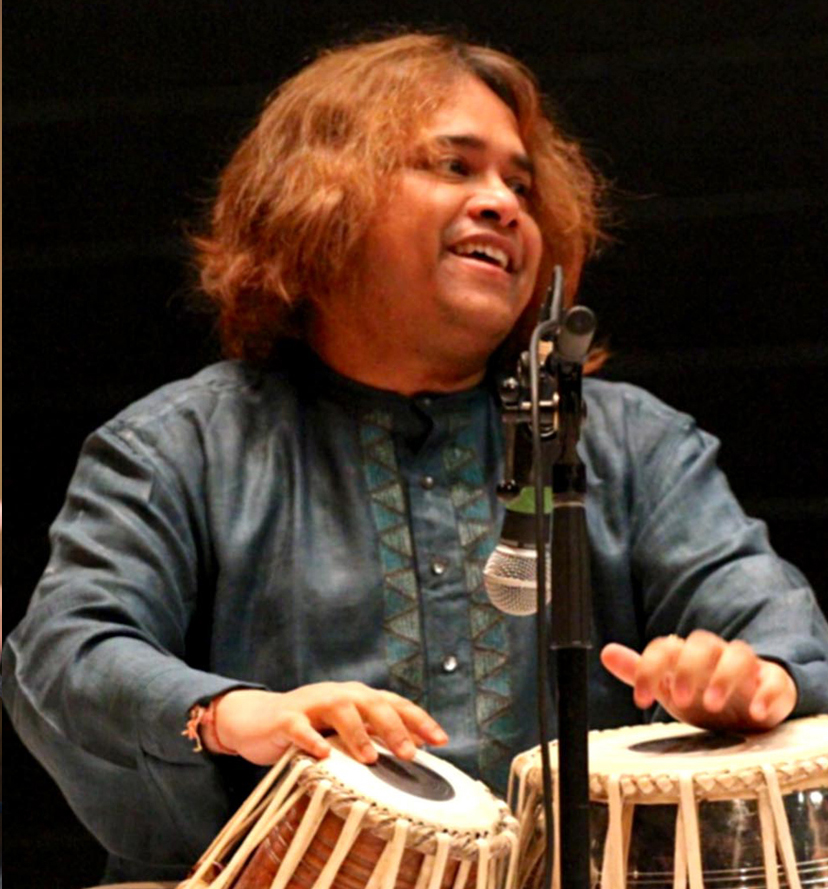 Hindole Majumdar,
Tabla maestro
Tabla Maestro from Kolkata, Hindole Majumdar was also a regular guest at Panditji's home.
He kept supporting Panditji's family all along his carreer
Accompanist : Vijay Misra (Sarangi)
Samrat Pandit is the son and disciple of Pt. Jagdish Prasad. He is the main organiser of the event that he could make happen after 7 years.


Accompanists :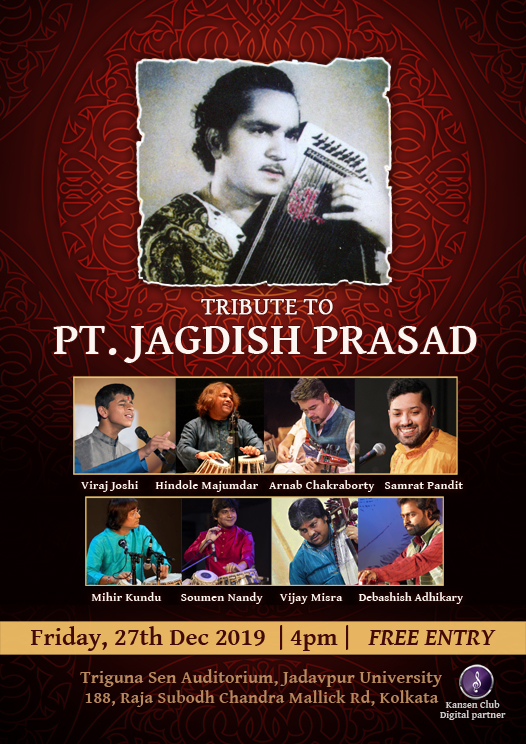 Viraj born in a musical family started learning music from his father Shrinivas Joshi and initially also received guidance from shri Sudhakar Chavan. Now his training continues under his father Shrinivas Joshi. Born on 10th March 2003, he won accolades accompanying his father in Sawai Gandharva festival at the tender age of 6. Later he has performed for audiences in Pune Belgaum, Vadodara, Mumbai and Miraj (Sangeet Ratna Abdul Karim Khan Festival), Indore and Bhopal independently. He is an avid listener and follower of the great Pt Bhimsen Joshi, his grandfather.
With his mellifluous voice and zeal for music, he has captivated his audiences at various gatherings. In 2014 he was conferred with the prestigious Bharatratna Dr. M.S. Subbulakshmi fellowship by Shanmukhananda Fine Arts Sangeetha Sabha. He also performed on ABP Majha and IBN Lokmat in 2015 for abhang concert. Recently he was received enthusiastically in his two and half month US concert tour. Recently he was awarded the young talent award by Rotary Club where in he was personally selected as such by none other than Dr Smt Prabha Atre.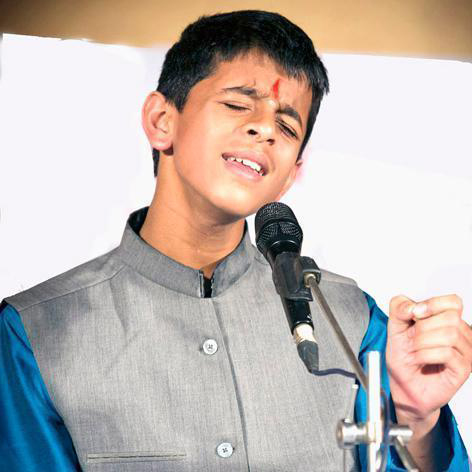 Mihir is a prominent Tabla Artist in India, senior disciple of Pandit Sankha Chatterjee. His initial tabla training was from Shri Sabyasachi Sengupta and later on to do his GURU SHISHYA PARAMPARA under the Tabla maestro Pt. Sankha Chatterjee. Mihir equally play in three Gharana (school), Farukhabad, Punjab and Delhi because of his training in Pt. Sankha Chatterjee school of music.
Mihir is a regular Artist in All India Radio and Doordarshan. Mihir has received prestigious TALMANI award from SURSINGER SAMSAD (Mumbai) and "JADUBHATTA" award from Salt Lake cultural association ( Kolkata).
Mihir also hold the Title of SANGEET VISHARAD and SANGEET VIBHAKAR from Lucknow BhatKhande Sangeet Vidyapith. He joined a Muster instructor of the percussion department of Singapore Fine Atrs Society (SIFAS) Singapore since 2007. And Part time Lecturer of the "LASSALE" Colage of Atrs Singapore.
Mihir is a versatile Tabla artist, renowned for his melodious rhythm and unique rendering across different styles tabla such as solo, accompany in Vocal, Instrument, Dance and Light music.
Mihir has had the honor of sharing the stage with many Distinguished artist such as Pt. Jagadish Prasad, Pt Ajoy Pohankar, Pt. V.G Jog, Pt. Kartic Kumar, Pt. Samaresh Chowdhury, Pt.Amiya Ranjan Bannerjee, Pt. Manilal Nag, Pt.Rajan Mishra, Ustad AliAhamad Hussain, Pt. Naren Dhar, Pt.Ronu Majumdar, Vidushi Purnima Chowdhury, Vidushi Subhoda Paradkar (to name a few) and many others in India and Abroad.
Mihir has performed extensively in all India, Germany, Czechoslovakia, Italy, China and all South East Asia.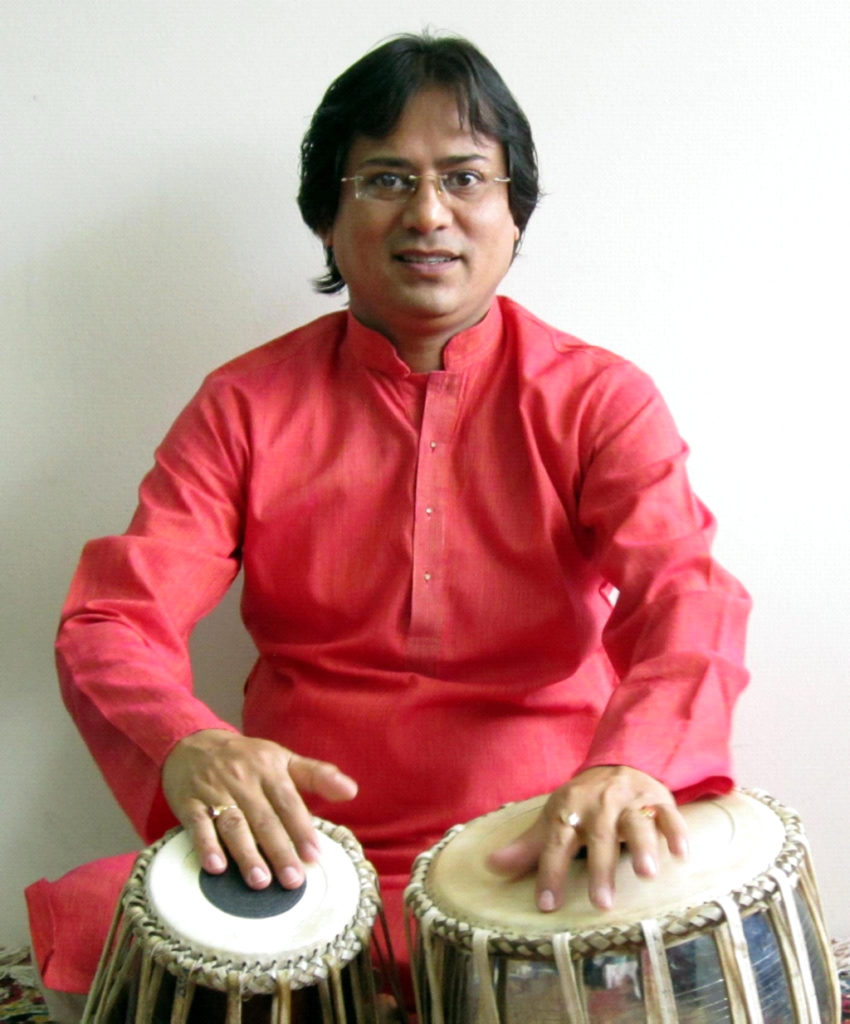 HINDOLE MAJUMDAR occupies a commendable position amongst the young tabla players of his generation. Inspired by his maternal grandfather, Late Sri Chittaranjan Roy, an ardent music lover, and his mother, Late Sunanda Majumdar, a teacher by profession and a Kathak dancer disciple of Pandit Ramgopal Mishra of the Jaipur gharana, Hindole started learning tabla at the tender age of 5. In his very first performance at the age of 10, he completely enthralled the audience.
He received his first formal training from Shri Shibshankar Karmakar, a disciple of Ustad Karamatullah Khan, Farukkhabad Gharana. He continues to receive training from the great tabla maestro Pt. Sankha Chatterjee (of the Punjab and Farukkhabad Gharana) in a guru-shishya parampara.He has also had the opportunity to learn South Indian Rhythm style from the Mridangam exponent Pandit S.Shekhar.
Hindole now performs all over the globe accompanying various artists, and his work and experiment is critically acclaimed by music enthusiasts all over the globe. He has accompanied illustrious musicians of Indian Classical music like Ustad Shahid Parvez, Dr. N. Rajam, Ustad Shujaat Khan, Pt. Vishwamohan Bhatt, Pt. Tarun Bhattacharya, Pt. Rupak Kulkarni, Pt. Rakesh Chaurasia, Vidwan Shashank Subramanium, Pt. Sanjeev Abhyankar, Pt. Jayteerth Mevundi, Vidwan Lalgudi Krishnan, Vidwan Ganesh Rajgopalan to name a few. He has collaborated with world music percussionists like Doyra player Abbos Kosimov, four time Grammy award winner Glenn Velez, and world renowned Mridangam exponent Legendary Trichy Sankaran.
Hindole has founded the Hindole Majumdar School of Music and Dance in Milwaukee, Wisconsin in USA where he teaches Tabla and Indian Rhythm on a regular basis. He has also numerous CD's audio and video albums released by various record companies including his own record label Sunanda Records.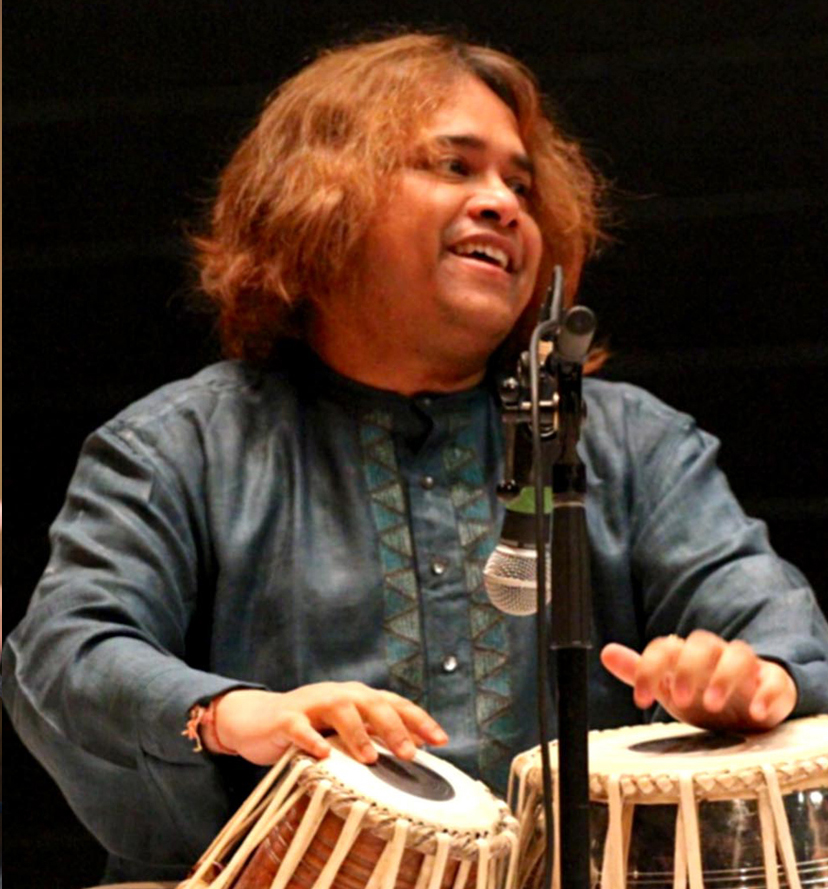 Vijai Mishra – Young Sarangi Player from Kolkata.
Vijai Mishra started his training under his uncle Late Pandit Mahadev Prasad Mishra; then from his father Late Pandit Kanailal Mishra. After that he has also learnt from his elder brother Shri Ramlal Mishra. He has drawn a lot of inspiration from his uncle, Sarangi Maestro Pandit Ramesh Mishra.
He is currently a full time accompanist in the dance department of Rabindra Bharati University (RBU), Kolkata.
He has accompanied many renowned dancers, vocalists and Tabla maestros.
Like The dancers Pandit Birju Maharaj, Smt Malabika Mitra, Smt Bandana Sen, Smt Amita Dutta, Pandit Ram Mohan Maharaj.
Tabla Players (Great Maestros and Young Artistes) he accompanied them in their solos:
Pandit Shankar Ghosh & Bickram Ghosh (Duet), Pandit Sankha Chatterjee, Pandit Kumar Bose, Pandit Govinda Bose, Ustad Sabir Khan, Pandit Arup Chatterjee, Rimpa Siva, Arif Khan and Asif Khan, Sunayana Ghosh, Sourabh Goho.
He also gave support on stage to the vocalists Pandit Subhash Chakladar, Shri Bholanath Mishra, Smt. Provati Mukhopadhyay.
Vijai is very talented young Sarangi player, having played in almost all major concerts including :
Legends of Indian Concert @ Delhi September 2011 with Pandit Shankar Ghosh & Shri Bickram Ghosh (Tabla Duet)
Weavers Studio, 27th Jan 2012 with Pt Shankar Ghosh (Tabla Solo)
Sangeet Piyasi with Pandit Govinda Bose (Tabla Solo)
Doverlane Music Conference with Pankaj Chakrabarty (Tabla Solo)
ITC Sangeet Research Academy with Sourabh Goho (Tabla Solo)
Indo Occidental Symbiosis with Pandit Ram Mohan Maharaj (Dance)
Indradhanu School of Music with Sourabh Goho (Tabla Solo)
Bhowanipur Sangit Sammilani with Sourabh Goho (Tabla Solo)
Uttarpara Sangeet Chakra with Sohini Debnath (Dance).
He has also performed abroad in Paris, Switzerland and Singapore.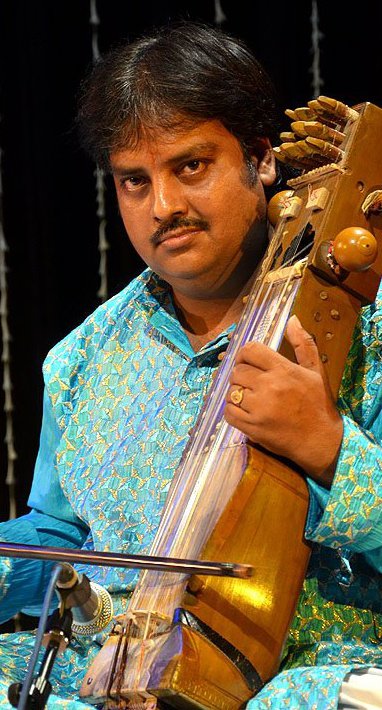 Arnab Chakrabarty - Sarod
"Chakrabarty plays in a calm, melodious style free of drama, and brings out languorous notes on the sarod." – The Hindu (2018)
"A musician known both for his emotive virtuosity and cerebral approach." – The Hindu (2016)
Toronto-based musician Arnab Chakrabarty (b.1980) is an outstanding exponent of Hindustani classical music and a practitioner on the sarod for nearly thirty years. Easily among the top handful of sarod players active today, Arnab's performances are noteworthy for a profound understanding of raga forms, deep erudition of both the sarod tradition and of Hindustani music in general, an exquisite, distinctive sound and technical virtuosity and finesse subordinated to the demands of the music.
Trained by the late Dr. Kalyan Mukherjea (1943-2010), a disciple of Pandit Radhika Mohan Maitra, the legendary custodian of the hahjahanpur tradition of sarod music, Arnab is described by his teacher as "the best representative today, of the musical values I had inherited from Pandit Maitra". In addition to his training under Dr Mukherjea, Arnab has received over 120 traditional sarod compositions from Khalifa
Ustad Irfan Muhammad Khan, of the Lucknow-Shahjahanpur gharana.
Arnab received his initial training from maestros Brij Narayan and Pandit Buddhadev Dasgupta (1933-2018), and has supplemented his musical education with vocal training from Pandit Yeshwantbua Joshi (1926-2012), and sitar music
from Vinayak Chittar, an inimitable sitar maestro.
In the past decade and a half, Arnab has performed across the world to considerable acclaim, and has contributed to several projects, including the Crossroads Festival 2018 (Mumbai & Chennai), Saptak Festival 2016 (Ahmedabad), Bhilwara Sur Sangam 2016(Delhi), Masters of Indian Music (Trafó, Budapest 2012), Copenhagen Jazz Festival 2013, Silk Road Festival (Damascus, 2010), and the soundtrack of Born Into Brothels, Calcutta's Red-Light Children (Oscar winner: 2005).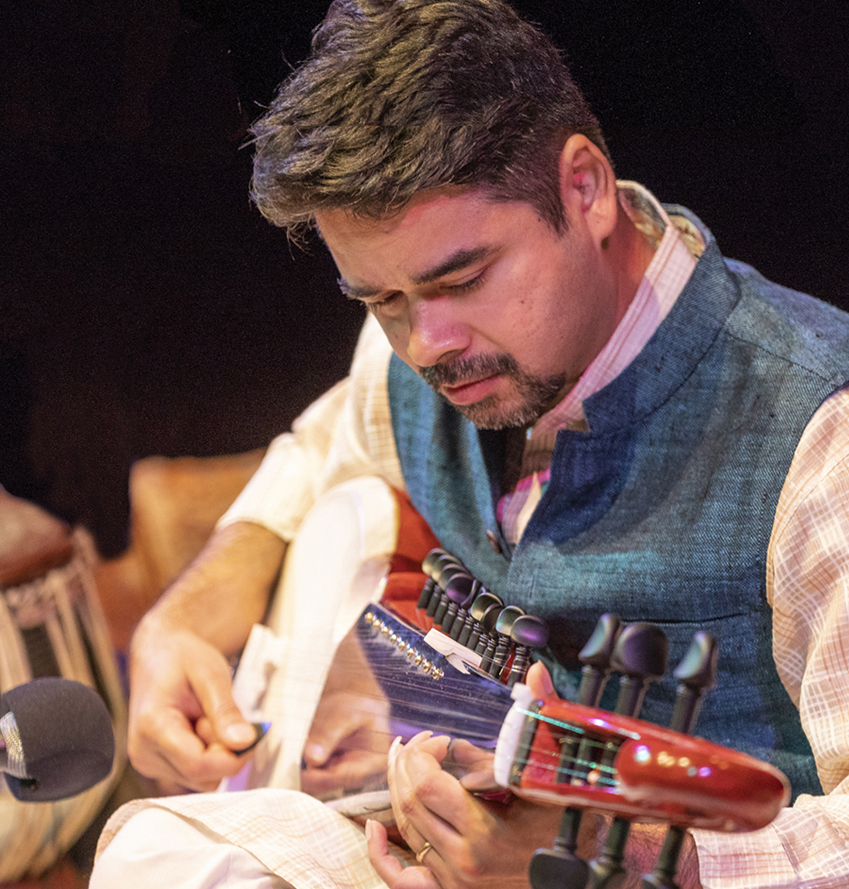 Soumen started playing table at the age of 6 under Pt.Pankaj Chatterjee of FARUKHABAD gharana, presently he is tuteledge under of his son Pt.Arup Chatterjee.
Soumen is an A grade artist of All India Radio & Doordarshan. He received national scholarship from ministry and culture, at the same time Soumen is a JNANA PRABHA scholar.
Soumen had perform table solo at Janprakash Ghosh
memorial foundation (Kalamandir), Keramatulla khan music conference, Jnan prabha Festival (Benaras) & Doordarshan which was conducted by Pt.Vijay Kichlu ji.
In national level some of his remarkable performances are :
Dhawal nisha (Sanmukhanand hall, Mumbai) with
Pt.Budhaditya Mukherjee, Sangeet Natak Academy (Delhi
Kamani Auditorium) With Pt. Budhaditya Mukherjee, Hanumant Sangeet Mahotsav 2017 Gujarat, Tansen Music Festival (Gwalior) with Ustad Asish Khan Sahab, Indo Occidental Symbosis, Kalamindir with Sangeet Acharya Amiyaranjan Banerjee.
Soumen had perform in some ather famous music festival in international level also some of them are Darbar Festival (London, Queen Elizabeth Hall) with Pt.Budhaditya Mukherjee. Naad Festival (Holland), Raag Mala (Toronto, Aga
Khan Museum). He also performed with Pt.Kushal Das in Paris, France, Italy, Switzerland etc. Soumen had propagate Indian classical Music in Rialto World Music Festival (Cyprus) & Vollubilis Music Festival organized by ICCR. He had perform in "ROYAL ALBERT HALL (LONDON) with Pt.Budhaditya
Mukherjee organized by BBC Proms.
Soumen has been awarded FAIAZ KHAN award by
Anandi & Jnan prabha scholarship awarded by the GOVERNOR of West Bengal.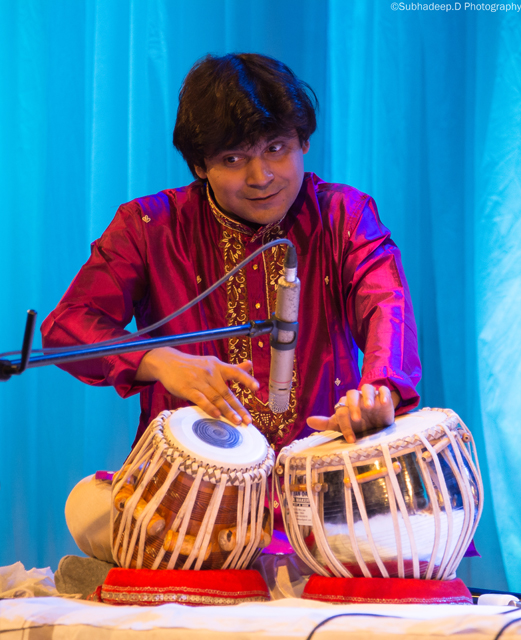 Samrat Pandit is the 6th generation of musicians. Son of the genius Pt. Jagdish Prasad, he is a torch-bearer of the Patiala Gharana.
His talent surfaced early in his childhood when he recognized complex Ragas and made notations of any music played to him. At age five, he participated in the "Bal Kalakar" program of All India Radio in Bhopal. At age ten, he began to accompany his father in concerts around the world and on television.
Samrat Pandit launched his solo career in 2001, while continuing to offer vocal support in his father's performances. His musical career has taken him to all the major music festivals of India. Some of his concerts highlight occurred at Pune like Sawai Gandharva, Nagpur, Bangalore and Mumbai. In his native Kolkata, Samrat has performed at many notable venues including the ITC Sangeet Research Academy and the Salt Lake Music Conference. He has performed in various concerts of Europe, England, Netherland and Canada
In 2014 he was awarded with the prestigious  Sangeet Shiromani award of Sri Shanmukhananda Fine Arts and Sangeetha Sabha, by the Governor of Maharastra.
Finally, he also has  cds and dvds  to his credit.